Mattress Cleaning in Singapore
The mattress is one of the household necessities we need to use every day.
Over time, the mattress will easily accumulate dirt such as dead skin, dust mites, and stains.
Therefore, we need to keep hygienic for the mattress.
According to the experts, the mattresses need to be cleaned regularly for every 3 to 6 months.
Especially if you have babies in the house, you need to pay more attention to the cleanliness of the mattress
because their immune systems are weak and easily infected with those diseases and allergies.
KMAC International provides professional mattress cleaning services, which can eliminate 99.9% of bacteria and pests.
Our cleaning services allow your family enjoy a good and healthier sleeping environment.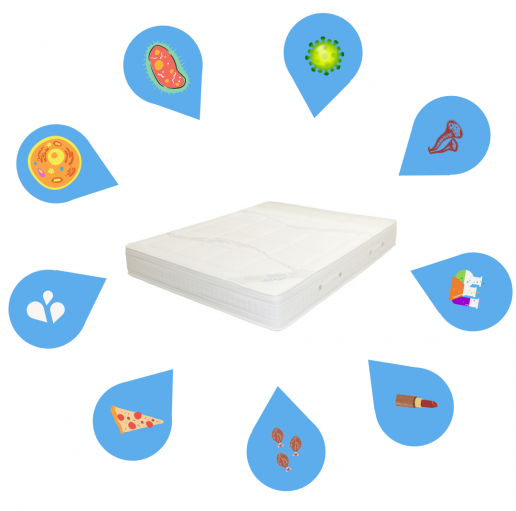 Nasty things lurking in your mattress
Here's some particulars might be hidden in your mattress:
Skin Cells
Bacteria
Food
Allergens
Sweat
Dust mites
Fungal Spores
Chemical
Cosmetics
How KMAC Clean Your Mattress

STEP 1:
We use steam vacuuming and sanitization methods to sanitize your mattress with a high temperature.
STEP 2:
Our vacuum cleaner can deeply extract dust mites and stains in the mattress.

STEP 3:
Vacuum the top, sides, and bottom of the mattress thoroughly to remove excess dust.
Why Choose KMAC Mattress Cleaning in Singapore
As a professional cleaning company in Singapore, KMAC International using the advanced and eco-friendly cleaning equipment which are safe for pets and babies. Our team able to carry out any cleaning services efficiently at the same time satisfy our customers' requirements.

Safe for babies and toddlers


Suitable for all types of mattresses


Kill 99.9% of bacteria and germs


Professional well-trained staffs