Window Cleaning-To make the window sparkling clean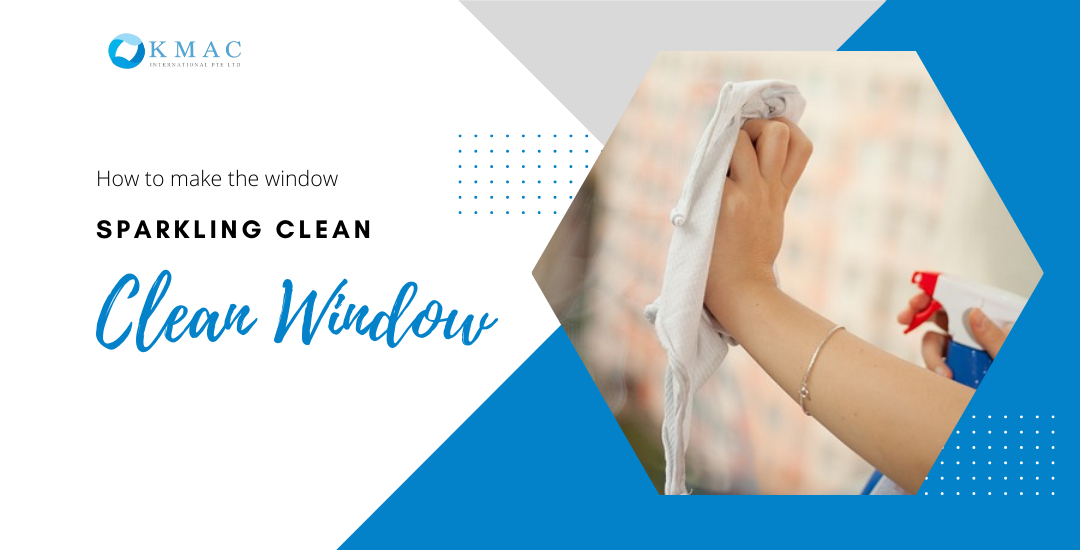 Window Cleaning
To make the window sparkling clean
A clean window can let us see the outside world clearly. Window cleaning is one of the easiest cleaning works in our homework. However, some of the people cannot clean up the window very clear. They just simply remove the dirt on the surface, but still got some stubborn particulars like water stains and pet fur which are quite difficult to remove.
What to prepare before window cleaning?
Clean cloth/microfiber cloth, cleaning solution, sponge, toothbrush, squeegee
Steps for window cleaning:
1. Preparing for the cleaning solution: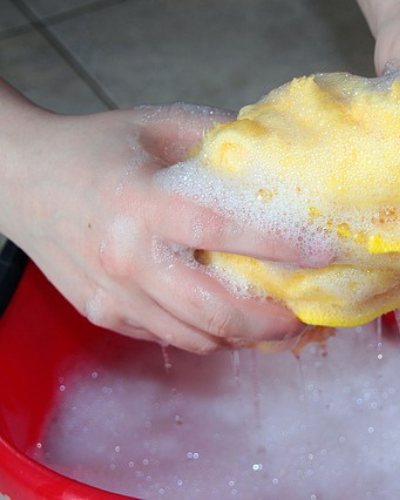 There're two kinds of cleaning solutions that you can make for cleaning the window:
Mix one spoon of dishwashing liquid and two gallons of water
Mix equal white vinegar and water
2. Cleaning the window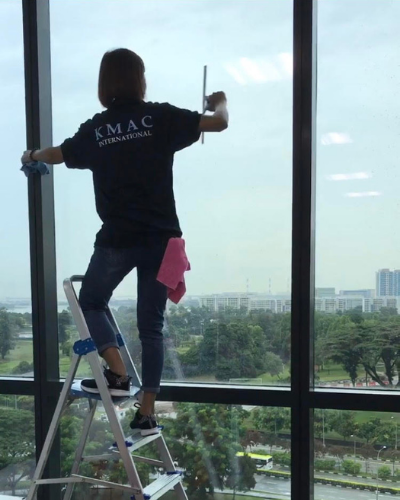 Dip the sponge with the cleaning solution that you made before. Wipe down the window with the sponge. Make sure the entire window is covered by the cleaning solution. For the inside window, you can put the cleaning solution into a spray bottle. Spray the cleaning solution on the surface and use the sponge to wipe it down. If the window the too high that you cannot reach it. You can use a ladder or use a brush with an extension pole to clean the higher area. Remember to clean both sides of the window (outside and inside). After that, use the toothbrush to brush and remove the dirt inside the corner of the window.
3. Wipe the window to make it dry
You can use a clean cloth to wipe the window for a small-paned window. For a large picture window, you must use the squeegee with an extension pole to dry the window. Starting from the top to the bottom of the window to remove the excess water.
Can you use the newspaper to clean the window?
The newspaper will work better than using the paper towel for cleaning the window. It can also be used for cleaning the mirror, glass, etc. However, it may leave ink residue on the window, especially on the wooden window frames. The ink will be very difficult to clean in the future.
How often should you clean the window?
You should arrange for a window cleaning session at least twice a year depends on the cleanliness of the window. For a residential house, usually need to spend around 1 to 2 hours to clean the window.
To save your time, just schedule a professional window cleaning session with KMAC International today! Call us at 6909 3822 or WhatsApp to 9880 1528 to make an appointment for your home cleaning service now.