Tips To Clean A Kid's Room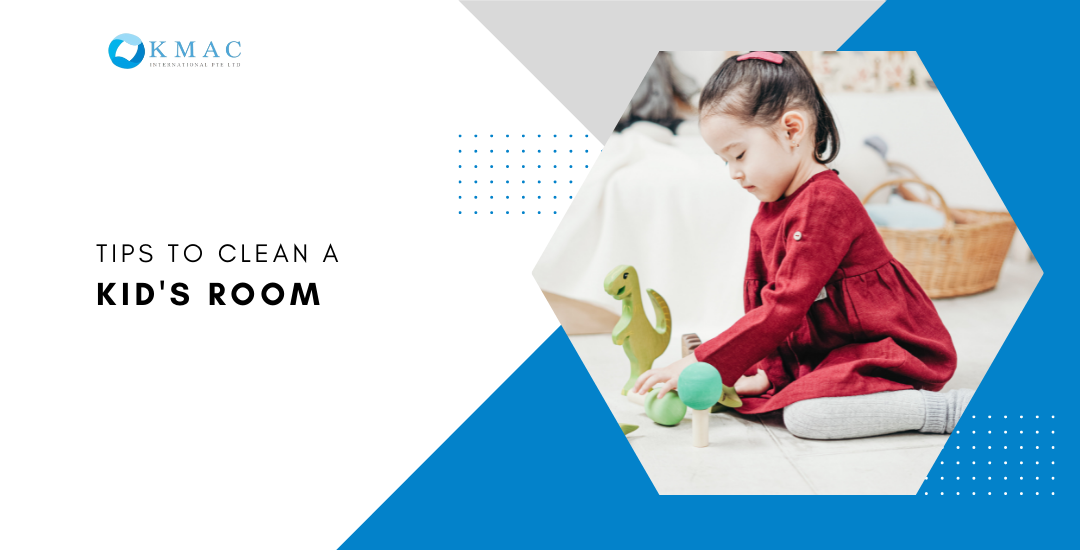 TIPS TO CLEAN A KID'S ROOM
A healthy and hygienic environment can affect children's immune systems and their safety issues. If children stay in a dusty environment for a long time, their respiratory system will be affected. In the other situation, while your child was playing in a messy room and they are at risk of injury. Such as accidentally bumped into the cluttered furniture. As a responsible parent, we must protect the health and safety of our children. The first step is to ensure that their living environment is clean and tidy.
Therefore, which areas must be cleaned when cleaning the child's room? Here's some tips to clean your kid's room.
Download the checklist here before the cleaning starts: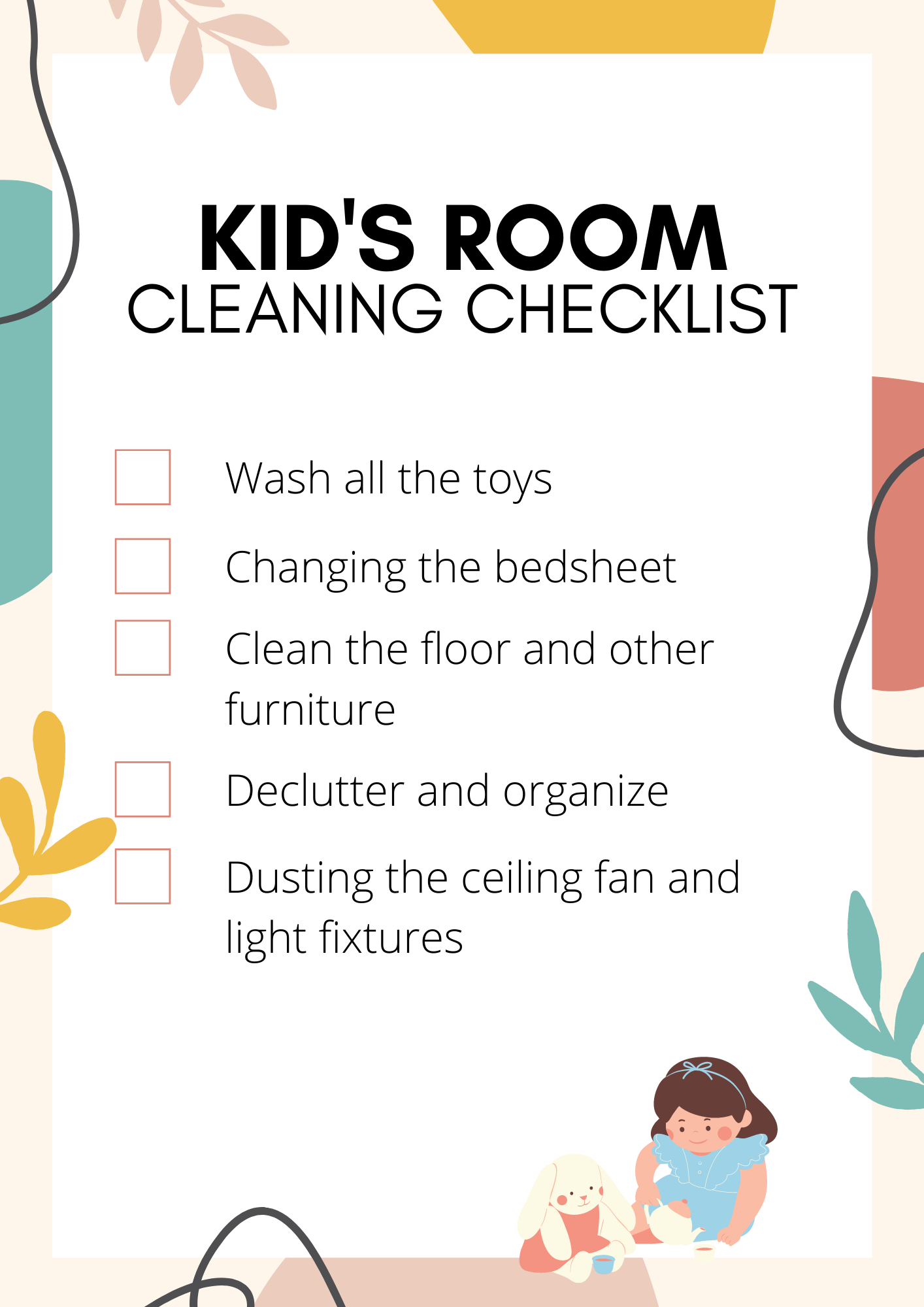 Wash all the toys
Soak all your child's washable toys in warm water and add natural detergent. Avoid using those cleaning products with chemicals to wash your child's toys. Use the brush to scrub every part of the toy clean. Rinse and place those toys in a ventilated or sunny place to dry.
Changing the bedsheet
Remove old bedsheets and replace them with new ones. Bedsheets should be changed regularly, at least twice a month. As the reason, children are prone to drooling, these can easily lead to the growth of bacteria, thus affecting the child's health.
Otherwise, you can hire a professional cleaning team like our KMAC team, our steam cleaning and upholstery cleaning services can use a high temperature and strong extraction vacuum machine to remove dust and bacteria from the bed completely. Provide your child with a more hygienic sleeping environment.
Clean the floor and other furniture
Use a vacuum machine to vacuum all the dust and garbage on the floor, because children will sit on the ground for a long time and play. Then use a clean rag to wipe the dust off the surfaces of other furniture such as desks, wardrobes, and bed frames.
Declutter and organize
Use the container to organize children's books, toys, and other supplies neatly. This will make it easier to find, speed up your cleaning, and foster a good habit of sorting for your children.
Dusting the ceiling fan and light fixtures
A regularly clean the dust on ceiling fan blades and light fixtures. We can use wet tissue or a clean damp cloth to wipe clean. Usually, we will neglect the dust in these places, but these places are often the most likely to accumulate dust and are used every day.
These cleaning jobs stated above are recommended to be done once a week. Or else you can choose our KMAC team as your professional cleaning helper to clean the living space of your children and family.