3 Ways Home Cleaning Services in Singapore can Help You Save
Are you tired of dealing with everyday routine, balancing your work, and then going home to a messy space? We understand that house chores are additional tasks that many people struggle with. Today, there are a number of professional cleaning services that are ready to help you save time, money, and energy without you having to break a sweat.
How important is keeping a house clean?
A house is a place you come home to. This is the place we spend our time resting and having quality time with family and friends and more. So much time is spent at home which is the reason why the condition of our home can easily affect our physical and mental being.
There are many benefits to having a clean house, which include physical health, mental well-being and ultimately, comfort.
Safer and healthier environment
Cleanliness is good hygiene that can help you protect your health and wellness. Staying in a clean area can reduce the risk of allergies from pet dander and dust around the house. With fewer dirty areas, it will keep away germs and bacteria, reducing potential illness. Deep cleaning services will greatly help you maintain a healthier living environment in Singapore.
More productivity
Staying organised can help you boost productivity. You'll be able to find your things in place, create focus space and segregate rest areas as well. Keeping a house clean is not just about dusting or wiping, it's also how you maintain order within the space.
Mental Health
Having a neat home environment can help to better your mental and physical health. Firstly, keeping a home hygienic is essential, especially if you have children. Dust accumulated in furniture might affect your healthy such as worsened allergies. If your home is too cluttered, it might increase effects of anxiety, stress and fatigue. Staying organised will help your mind stay focused and help you prioritise better.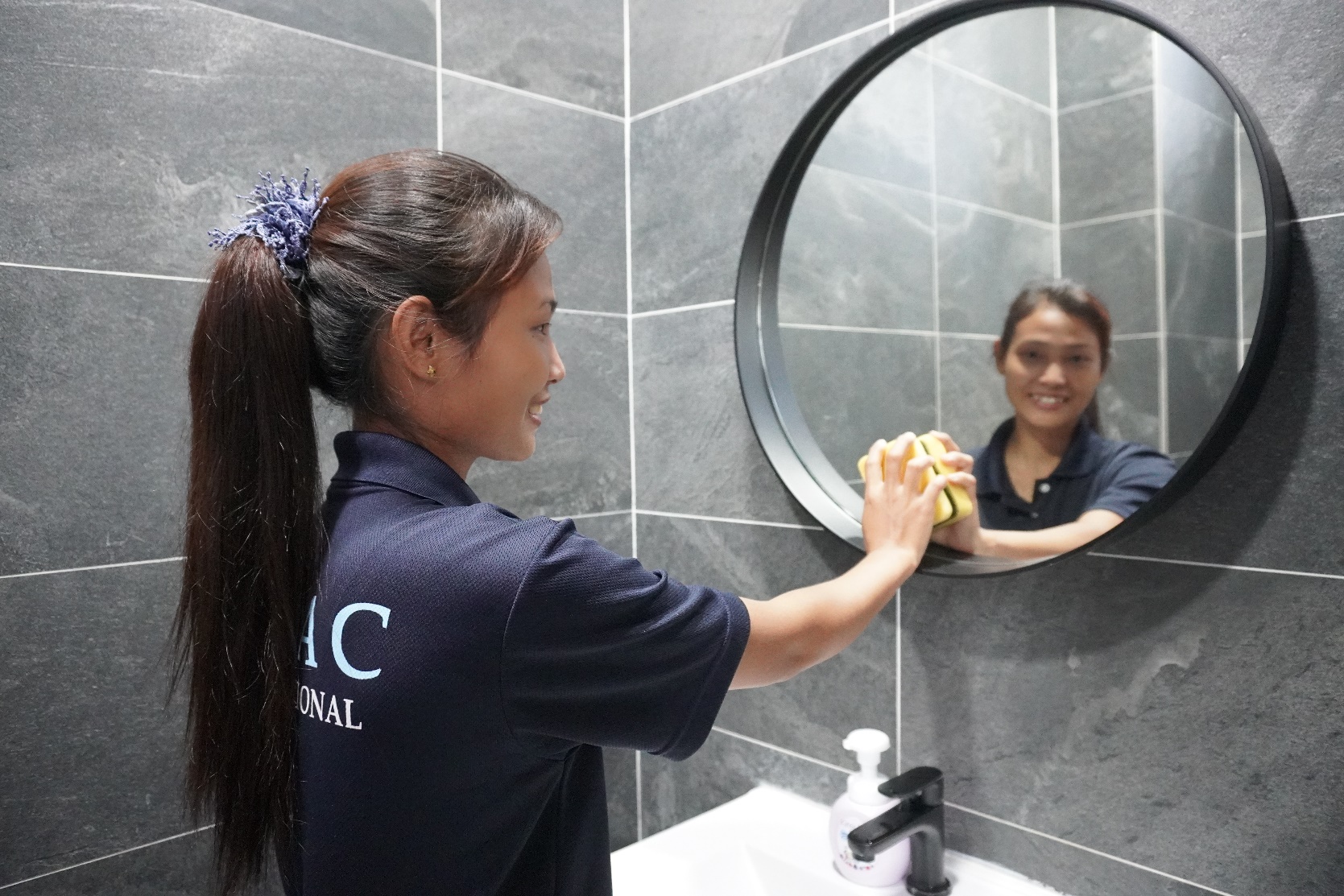 How can Hiring Professional Cleaning Services Help You Save?
Most of us do surface cleaning and tidying up of our homes. In-depth cleaning requires specialised skills and equipment. Especially in Singapore, hiring a professional home cleaning service will be beneficial for you to save time, effort and even money in the long run.
Save Time and Effort
Cleaning sessions usually can take about 3 – 5 hours of your time and that is a huge portion of your day! Instead of spending long hours on cleaning your house, you can make better use of this period for more important tasks, hobbies, or quality time with your family. Hiring a professional cleaner save you a ton of effort by using appropriate tools and best practices to get the cleaning done.
Save Money
Regular cleaning sessions will protect the surfaces and help you keep the lifespan of your furniture. Taking good care of your sofas, chairs, and surfaces will prevent the need for future costly repairs or replacing them altogether. If you don't have the equipment to carry out thorough, specialised cleaning, that's what we are here for! We provide high-quality equipment and supplies to clean your home.
KMAC is experienced in residence and corporate cleaning services since 2010. We aim to provide a comprehensive solution to your cleaning needs and improve the health and hygiene of your family members at home.
To maintain a dust-free living environment, we recommend that you clean your house at least once a week, and with our help, you can make this happen.
KMAC offers a wide range of services that will suit your needs:
Move-In & Move-Out Cleaning
Spring Cleaning
Upholstery Deep Cleaning
Steam Cleaning
Carpet Shampooing
Marble Polishing
Disinfection
High-Pressure Water Jet
Vinyl Floor Deep Cleaning, and more on our website
Engage in a professional home cleaning service with KMAC today by dropping us an email at enquiry@kmac.com.sg or a call at 6909 3822!