Starting Off Fresh for 2023: Deep Cleaning Your Home Made Easier
Nearing the end of the year, we are only about 2 weeks away from closing 2022 and welcoming the new year 2023. With busy schedules and fast-paced lifestyles throughout the year, it's hard to prioritize the things we need to do – and that includes cleaning.
Cleaning is often a tradition before entering New Year's Eve for many people. While this tradition promotes "out with the old and in with the new", hygiene has become a rather big topic these few months due to the pandemic. If you're thinking of how to make cleaning more efficient to welcome the new year, we are here to help!
Regular Cleaning vs Deep Cleaning
What is the difference between deep cleaning services and regular cleaning? Regular Cleaning happens on a weekly basis, and it is just enough by doing basic chores, such as tidying up, mopping the floors, wiping surfaces, taking out the trash, and general dusting.
The tasks are quite surface level, which is the reason why regular cleaning is not as thorough as deep cleaning. Deep Cleaning takes a step further in keeping your place hygienic. It involves more effort to get rid of dirt, soap scum, and other gunk around the house. It is not only picking up clutter and wiping surfaces, but it also involves sanitizing and disinfecting surfaces.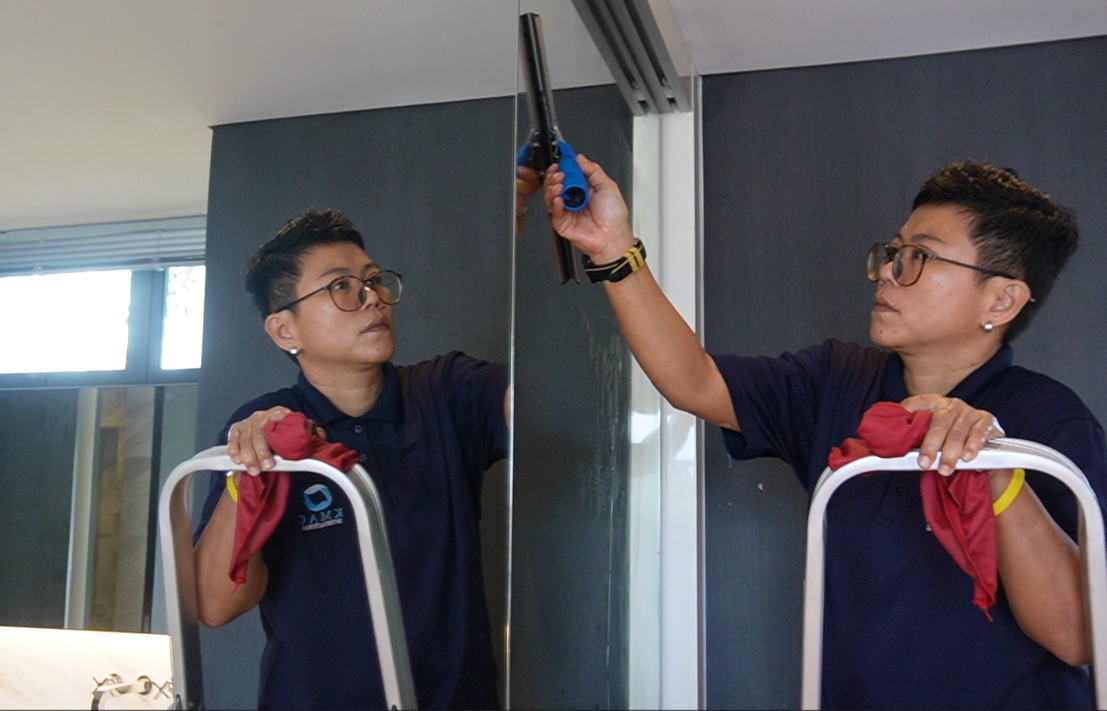 Why Hire Professional Cleaning Service For Deep Cleaning Services?
There are many benefits you can gain from hiring a professional cleaning service to do deep cleaning.
Here are the reasons why you should consider hiring for professional cleaning services:
Ensures thorough cleaning and disinfection
Your home will receive an intense cleaning process for the living room, bedroom, bathroom, kitchen, and balcony.
Deep cleaning can eliminate germs that exist in hidden places, including harmful airborne bacteria or mold build-up that can be dangerous for children and pets. A dirty environment can cause allergic reactions and respiratory issues even for those people who initially don't have this condition.
Great attention to detail
With years of experience, professional cleaning services personnel are trained to perform more detailed cleaning. Deep cleaning will leave your house cleaner, even to the smallest and hardest places to reach. Even when you do regular cleaning often, there are some places at home that are out of reach, especially small slots in-between furniture or anything trapped under furs. Professional cleaning services are trained to use the right tools to get to these tricky areas and clean them completely.
Saves time and effort
Dealing with work and daily routines can become overwhelming. Hiring a cleaning service can be a great help. You can book a slot according to your preference. You can finally use the spare time to rest, focus on more important tasks or bond with your loved ones while we take care of your house chores.
Professional tools for the job
Cleaning services understand that this needs more than a vacuum, broom, and mop. Professional cleaning services have more advanced tools and equipment to complete a deep cleaning that you might not be able to get commercially. Hire professional deep cleaning services to ensure that your home remains hygienic to welcome the new year.
Here at KMAC, we are committed to providing a quality home cleaning service. We pay attention to the tiniest details in your home. Rest assured that we give the extra mile in providing you with a premium home cleaning service. From removing stains, disinfecting your toilet area, and scrubbing your walls, we can have your home clean as new.
Book a cleaning appointment today by sending us an email at enquiry@kmac.com.sg or drop us a call at 6909 3822 to get you ready with a clean start!