Unexpected Uses For Coffee For Home Cleaning And Care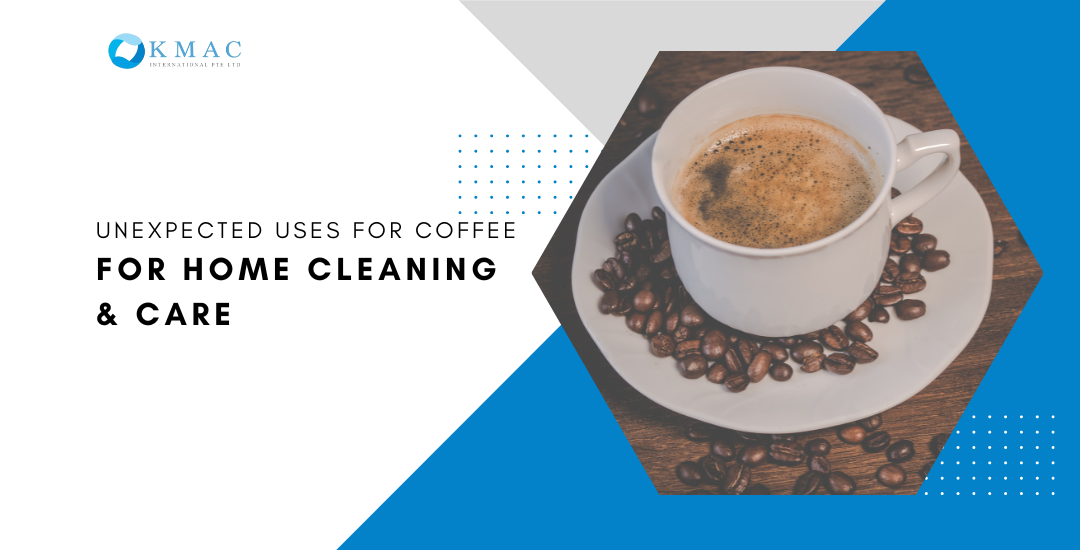 Unexpected Uses For Coffee For Home Cleaning And Care
Coffee plays an important role in our daily morning. It has become one of the must-have drinks for Singaporeans every day. Coffee not only energizes us in the morning, but it also works as a natural tool for various household tasks. Let's check out the unexpected uses for coffee for our home cleaning and care.
Refrigerator Deodorizer
Is there any unpleasant odor that comes out when you open your refrigerator? These bad odors may be caused by the placement of various foods together. So, what should we do to remove these odors? Nobody wants a smelly refrigerator that affects everyone's appetite. Just a simple step, you can pour some coffee into a small container and put the container into the refrigerator. We need to change every 15 days.
Fertilizer
Coffee contains a lot of nitrogen and calcium that can help your plants grow strong and healthy. You can pour a layer of coffee on the topsoil as a natural and chemical-free fertilizer. The most important thing is coffee won't produce those unwanted odors such as horse and chicken manure.
Air freshener
Smell bad in the air? However, worrying about the use of the chemical fragrances will affect your family's health. Then you can consider putting some coffee in a container and placing it in every corner of your home. Coffee is a 100% natural deodorant which has the function of absorbing odor.
Cleaning dirty pans & surfaces
Coffee is also a good surface cleaner to remove the hard stains and gunk from cooking utensils and surfaces. Sprinkle a few teaspoons of coffee grounds into the water and apply the mixture to the stains. Gently rub the surfaces with a clean cloth to make sure the stains can be removed effectively.
Eliminate "Garlic" smell on hands
Do your hands always full of stinky smell every time after finish cooking? No matter how many times you wash your hands with soap, you can't get rid of those strong odors completely. In this case, you can try to wash your hands with coffee grounds because it can help to eliminate strong odors like garlic and onion.
Through the above article, do you think coffee has become one of the "useful assistants" at home? However, there still got a lot of cleaning problems that cannot be solved with coffee. We recommend you hire a professional cleaning company like KMAC to help keep your home clean and hygienic.
Contact KMAC at 9880 1528 or enquiry@kmac.com.sg to book your cleaning service now!